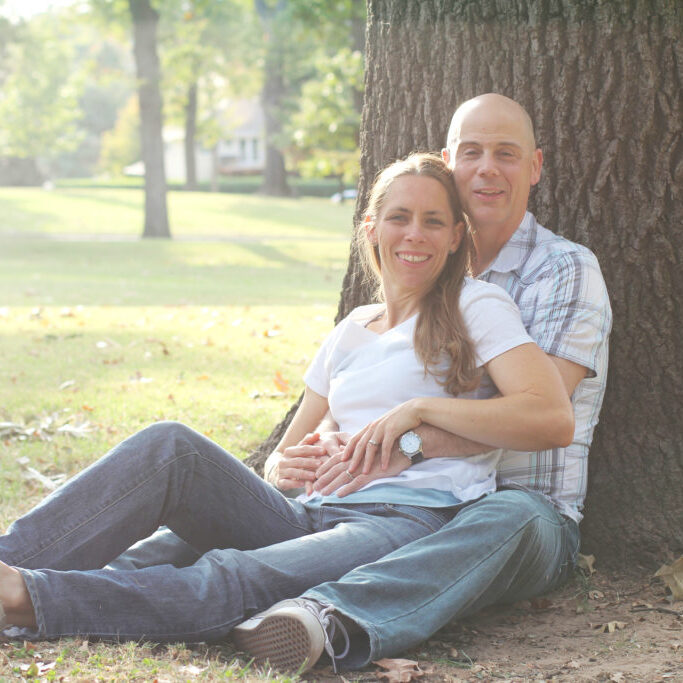 Hello! We're glad you're here! 
How long have you two been doing life together? If the answer is more than 1 day,  you probably have some stories to tell. Being in relationship, especially marriage, can be one of the most challenging yet beautiful aspects of our lives. We have been married since 2003, and between our personal,  professional, and ministry experience, we truly believe we can guide and support you as a couple to take your relationship to the next level. Couple's Coaching is an investment you'll never regret!
We hope you take advantage of this unique opportunity! Often, if a couple is being coached or counseled by a man, the woman fears, "he'll never understand me!" When coached or counseled by a woman, the man often fears, "she'll blame me for everything!" At Run the Race Together, you will receive the benefit of having another man and woman in the room that are compassionate, qualified, and we have a lot of fun!
I (Ron) am a Licensed Professional Counselor, and I (Halee) am a Certified Life and Relationship Coach. We reside near Tulsa, OK, and have two boys in our home and two children in heaven. The years we've had together have been challenging yet incredibly precious as we've walked through trauma and loss together.
We offer holistic coaching for couples, which includes support, accountability, encouragement, education, and techniques to reveal what is holding you back.
Coaching is focused primarily on moving forward, very goal-oriented, directive, and educational. It is appropriate for
enhancing communication skills.
creating awareness around old patterns of behavior - disrupting them - and then creating more effective relationship patterns.
developing a deeper understanding of one another's personalities, gifts, and desires.
growing toward one another in a way that builds mutual trust, happiness, and greater intimacy!
if both partners are motivated to invest in the relationship.
So if you are ready to say goodbye to your "perpetual problem", thrive rather than survive, and up-level your relationship - then let's get going. Don't run this race alone, and join us for your free introductory session today!
A few things you may want to know about coaching sessions...
Where? In-person and Zoom sessions are available, so you can live anywhere and take advantage of Couple's Coaching!
How many sessions? Our standard coaching package is 10 sessions in 4 months. A four-month commitment, in the midst of regular life, allows each partner time to create lasting healthy habits.
What actually happens during Couple's Coaching? Couple's Coaching will be a great balance of sharing, learning, and growing. The first session is the Discovery session, allowing us to get a holistic understanding of you and your relationship while also providing the baseline for all the work you will be doing in the following 10 sessions. Most weeks will include a check-in on the previous week, teaching a new concept, then practicing (if applicable). Each session, you will be assigned homework - but don't worry, most of the homework is fun, and you will begin to see growth in your relationship immediately! The sessions will be filled with laughter, possible tears from time to time, and at least a moment or two of awkwardness! We believe this is one of the greatest investments you will ever make in your marriage.
A few of the skills you will develop and strengthen include:
Reveal the potential in your marriage,
REAP the benefits of great communication and conflict resolution,
Build on your past,
Release binding agreements,
Forgiveness,
Problem solve,
Turn toward one another
Enjoy and nurture your marriage.
What is the cost? Set up your free session, and let's discuss!
Do you provide premarital counseling or work with couples that are not married? Yes and yes! Please set up a free session so we can discuss your specific season of life. For those who are engaged or considering engagement - this is such a wise investment! We have a package set up specifically for you, and we encourage you to take advantage of it 4 to 12 months before the wedding day if possible. Many people try to crunch a few sessions of premarital counseling in with a pastor just weeks before the wedding day, but you will not regret learning our communication techniques and practicing them before the hectic wedding season and having the ongoing support we offer as you enter into marriage.
Join us in our free, private Facebook group, "The Simple Marriage," where we build upon principles of a healthy, godly marriage. You can interact, ask questions, and gain encouragement. Live training is available most months. Life can be complicated, but marriage is made simple(r) and extravagant when couples live by these principles.
For questions or to get started, contact us today!