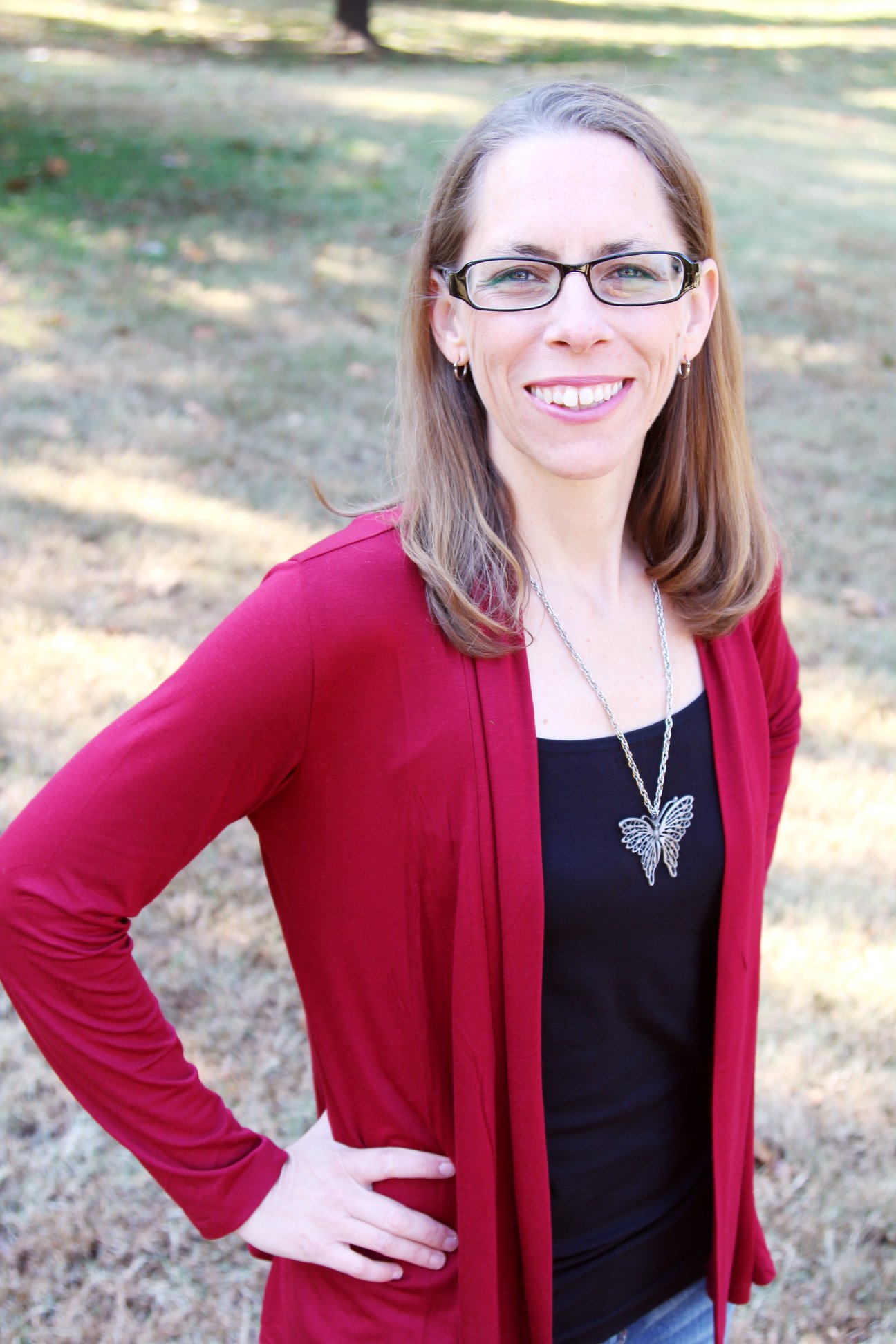 Meet "Run The Race Together" Founder:
My name is Halee Wood, and I am married to Ron (an amazing man and a Licensed Professional Counselor). I have four children (two in heaven and two boys at home). Ron and I served as Ministry Leaders of Celebrate Recovery, a Christ-Centered Recovery Ministry, at Highland Park Christian Church in Tulsa, OK for over a decade, and I also worked as a Chemical Engineer in the oil refining industry for over 15 years. Some of my greatest privileges include walking alongside others through challenging circumstances and transitions as a Certified Life Coach, mentor, Bible teacher, inspirational speaker and writer... all in hopes of exhibiting the grace and life giving powers of Jesus Christ.
A more personal side of my story...
I am the youngest of three, and grew up in an impoverished, small community in Texas.
Sexual abuse, abortion, death of my best friend - these three things plagued my 14th year of life. In the years following these events, I desperately tried controlling everything in my life in order to avoid further disappointing those I loved and eliminate any possibility of someone hurting me so deeply again. Dreams regarding the child I aborted (which was a girl in every dream) caused years of dreaded nights.
This lifestyle was exhausting - the hours spent working and not sleeping, the lies, the lies about the lies; it felt as if I was dying inside. During my college years, I began searching for something bigger than myself, but I desperately wanted the answer to be something other than "God." I was so angry at Him (if He existed), and I despised some who called themselves Christians.
Nonetheless, God did not let my perceptions of those individuals or my hardened heart interfere with His pursuit of me. One day I was handed a simple piece of paper with Philippians 4:11 printed on top, "I have learned to be content no matter the circumstances." It called out to me... "Go see what this person knows that you don't!" To learn that the man who wrote this, the Apostle Paul, actually wrote it while being imprisoned implored me to devour all his words - which led me to the real Jesus.
My love for Jesus was almost instantaneous, but changing my behaviors and healing the pain in my heart was a process. Part of the process included forgiving the young man who abused me, and laying aside the shame and heartache regarding the child I aborted, whom I now call Livvy Diane. About four years into my journey with Christ, I met Ron who had also been on a journey all of his own, and we were married in 2003.
There was no way to predict the triggers that occurred in our early days of marriage. I routinely put the face of my abuser onto my husband - deeply wounding both of us and our marriage. It was through Celebrate Recovery and blessed mentorships, that God continued to heal and strengthen us. I wouldn't trade the marriage we have today for anything in the world.
We welcomed our son Reese into the world in 2007, while I was working full-time as a Chemical Engineer in the oil industry and while Ron and I were serving together as Ministry Leaders of a Celebrate Recovery. Life was full of "holy cow" moments as we watched our family grow and others receive jaw-dropping recovery at the hands of Jesus.
On December 21, 2011, everything we believed and were teaching through ministry was put to the ultimate test. I was very pregnant with our second son, Elliot, but when I arrived at the hospital we learned through an ultrasound that he was no longer alive. That day, I gave birth and we held the shell of what should have been our boy. A few months later I faced a 7 hour surgery due to health issues, and a few months later my mother passed away at 58 years old.
There are no words to express the hours, days, weeks, months, years that followed. In brief - if I tell you only about the grief we experienced during that season, then it wouldn't do our joy justice. If I tell only about the joy, it wouldn't do our grief justice. Both existed simultaneously as we kept our eyes fiercely focused on Jesus rather than trying to numb the pain. Today we still miss Elliot, and our understanding of heaven and of what it means to love God with all our soul has forever changed... it has created a bold, confidence in our faith and walk with the Creator.
Almost a year after saying goodbye to Elliot, we began pursuing adoption. This journey lasted 3 years when, in 2015, we were finally able to bring home our then 3-year old son, Hyun. This journey was hard - his transition was hard - the realities of his life can be hard... but what an absolute joy it is to be family. It was during his transition, that our family made big changes - we took a 2/3 pay cut as I resigned from my career, and we said goodbye to ministering through Celebrate Recovery.
The harsh experiences of my past, whether of my own doing or things done to me, ultimately do not define who I am, my present or future. I am a child of God, and through His Son I have been given the ability to "overwhelmingly conquer" all these things (Romans 8:37). And, here's the thing, He didn't give it to me because I deserved it or because I earned it - He did it all for me while I was still a complete and total screw-up, trying to do everything my way rather than His way (Romans 5:8).
I only tell of the things of the past, so you can catch a glimpse of how big He is, how capable He is, and so that, just in case you need a little hope today, you can borrow some from my story as your story continues to unfold. Our experiences should never be what ultimately defines what we believe, but utilizing the truth of Scripture to help us have a clearer perception of these experiences can create an abundance of joy, peace and complete awe as we wait to join Him on the other side.
I pray today, that for each person that comes to this website or that I come into contact with, that you will experience the joy and strength of the Lord - no matter your circumstances. You are incredibly loved by the Creator of this universe.
"For you have not received a spirit of slavery leading to fear again, but  you have received a spirit of adoption as sons by which we cry out 'Abba! Father!'" Romans 8:15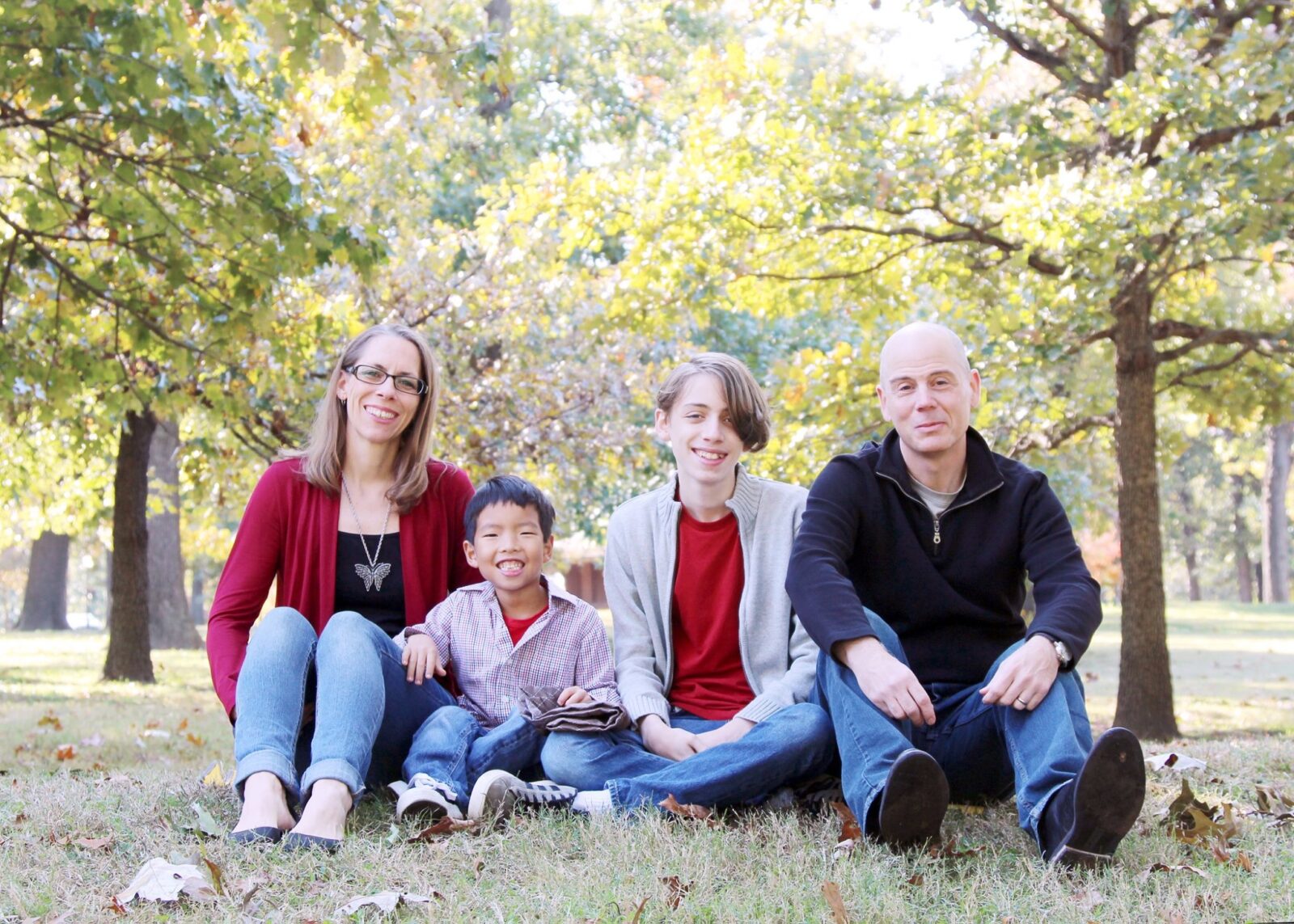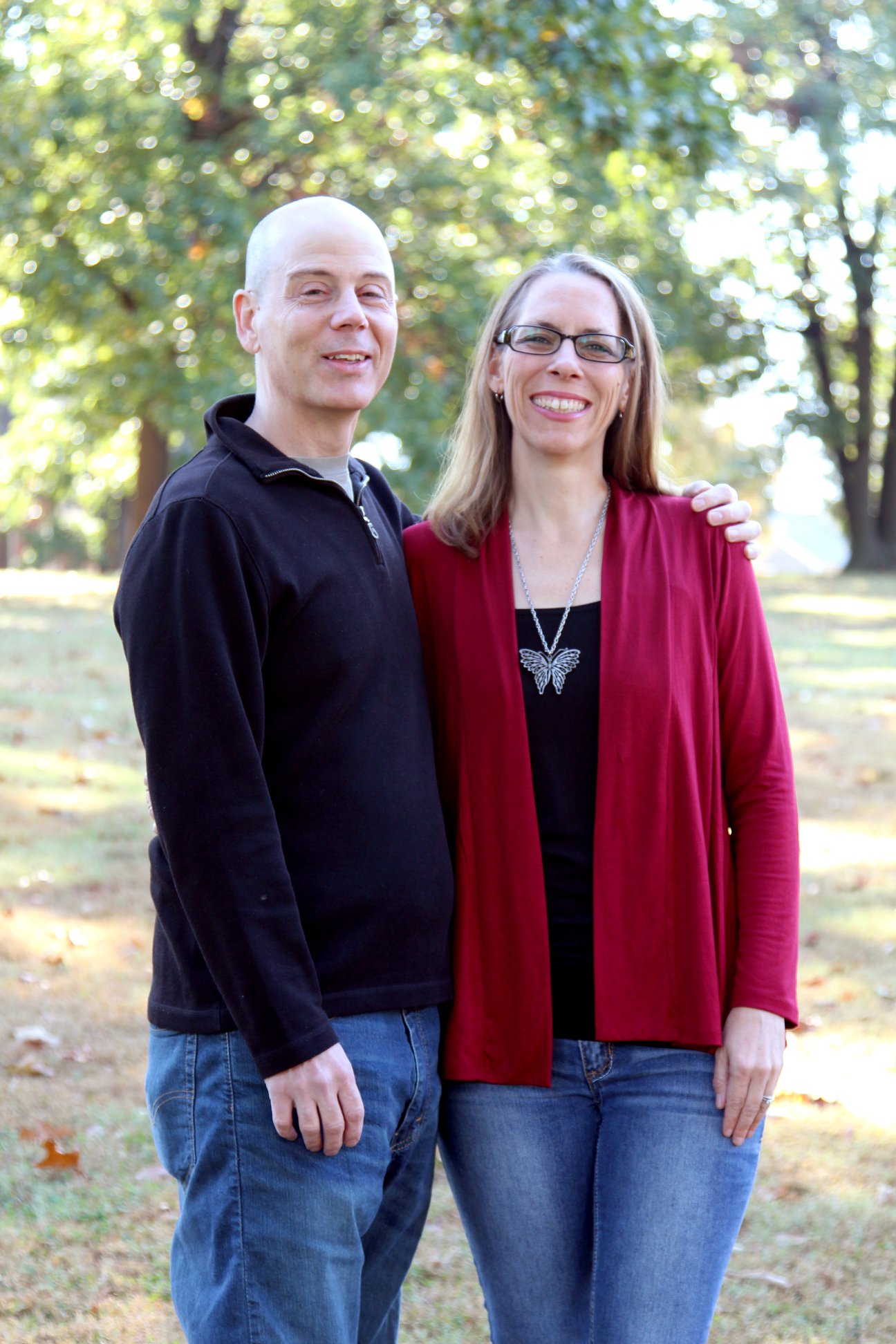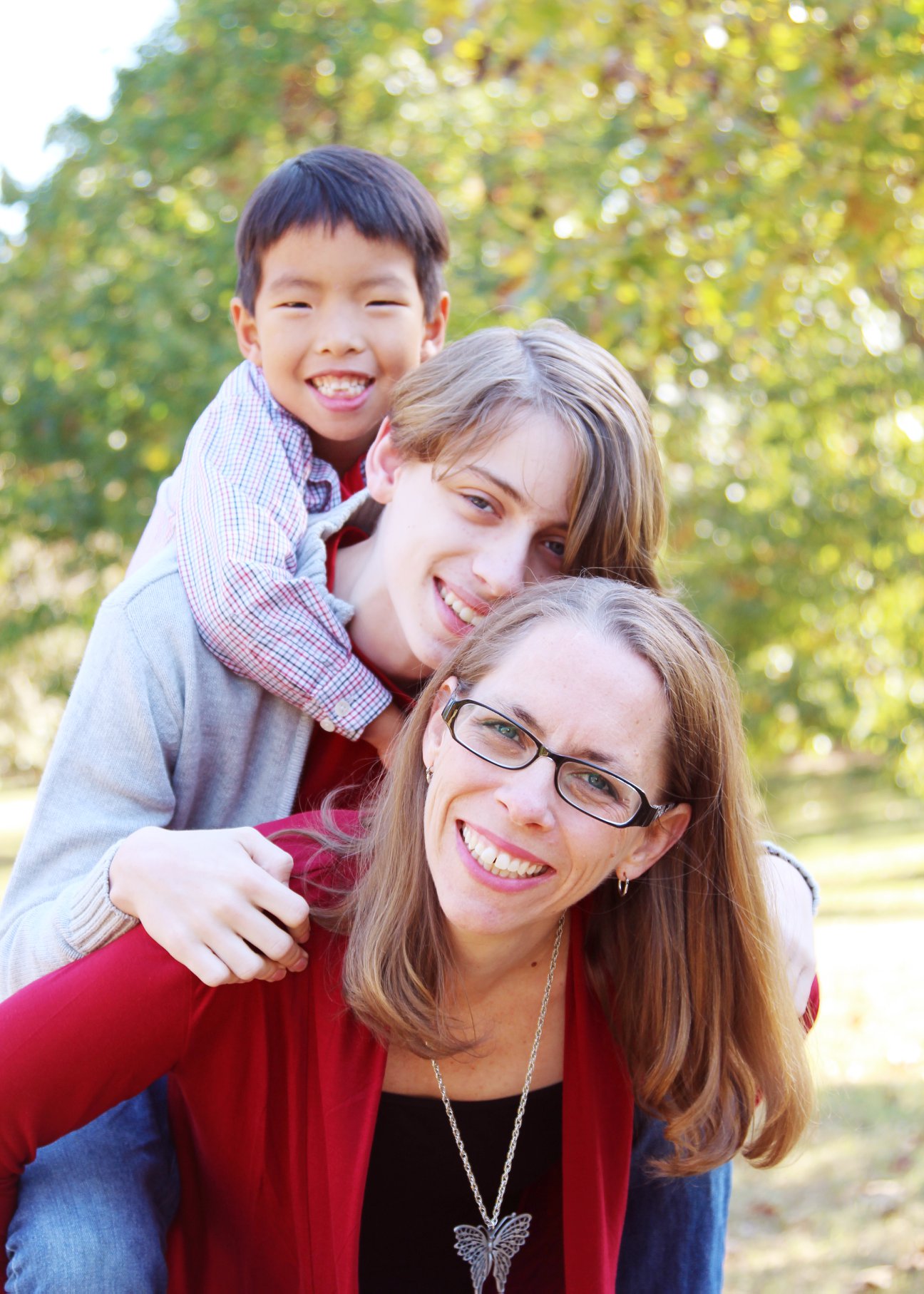 What's your story?
We would love to hear your story! If you are in the midst of chaos - let us pray for you. If God has done something amazing - let us rejoice with you! Your story will never be used without permission.
Email us! [email protected]